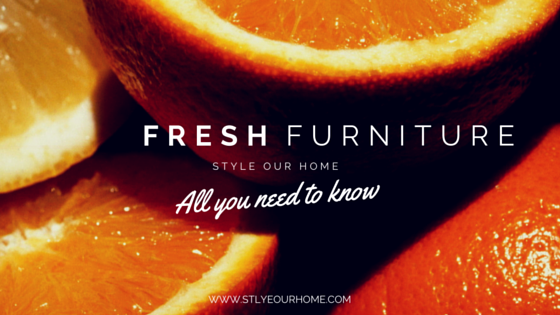 Here at Style Our Home we have decided to go for a fresh new look for 2016 - we refreshedand redesigned our homepage to make it easier for customers to navigate through our website as you can now shop by brand, colour and style. The new layout also means that customers don't miss out on our key ranges and offers. We have also integrated the social aspect into our website to make it easier for you to share your shopping experience and images with us as we love to see our proud customers newly furnished rooms.
Furthermore, alongside our new websitewe are also introducing 100's of new products to our website and we will be introducing some fabulously exciting new brands. One of which is ArteM who make living easy and just the way you like with their modern trending designs whilst incorporating lots of great ideas. If you are looking for some fresh inspiration, with new brand ArteM you will find everything you desire as they incorporate practical furniture ranges in a beautiful look for every room and space. They effortlessly combine stylish products in attractive surfaces and new colours.
Another very exciting brand due to be launched on our website soon is Harto- they love furniture and objects that are practical. Harto reinforce the message that interiors should adapt seamlessly into our lifestyle, every day. They focus their creativity on merging the practical aspects of everyday living whilst adding that special finishing and functional touch that catches the eye, and that's why we love this new brand here at Style Our Home combining fresh and practical styles for everyday living. In this blog we have included some new and trending pieces of furniture from both brands in order to give you a small taster of what we can expect from these brands and what we have coming at Style Our Home.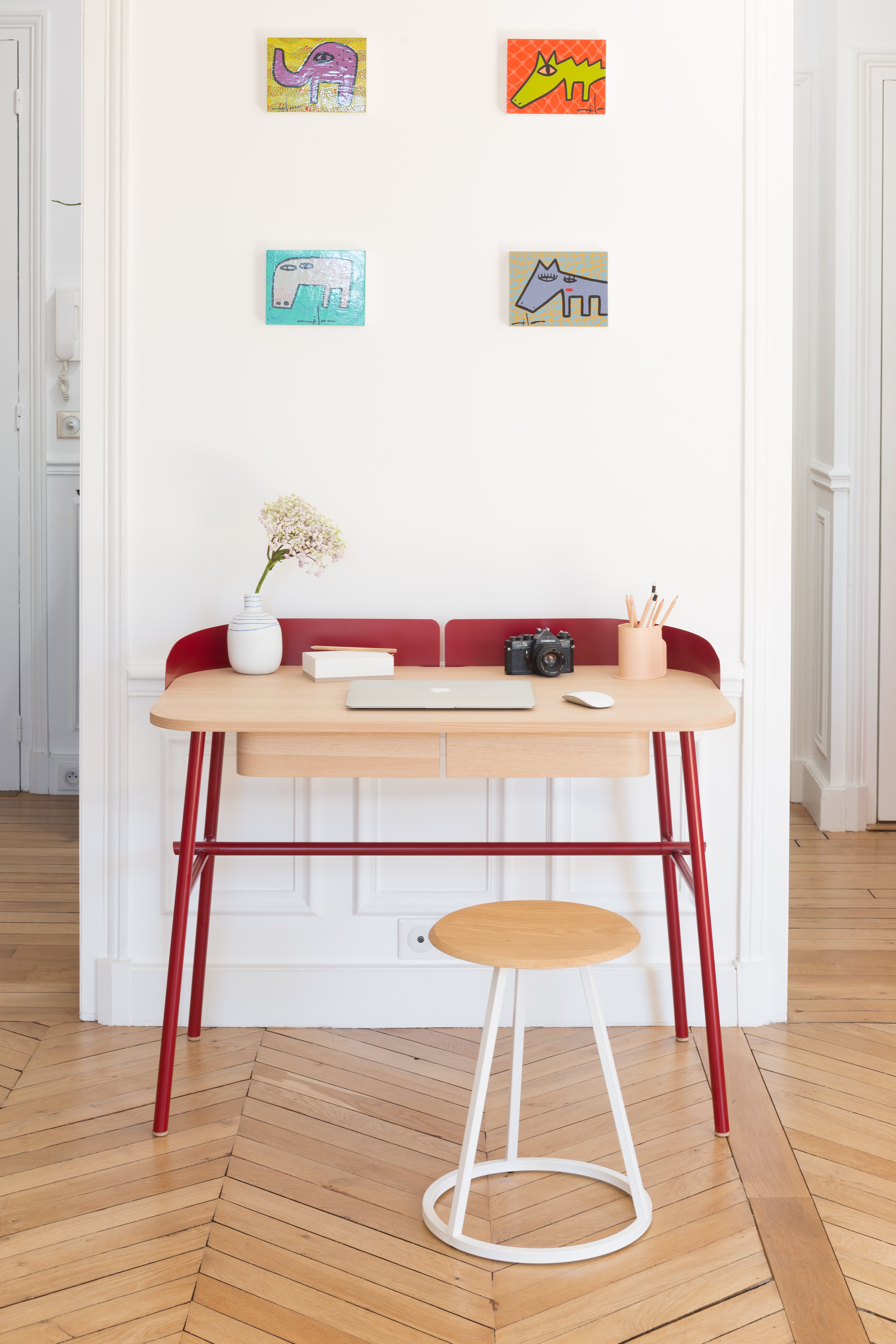 F

irstly, we are thrilled to
introduce
Harto's
V
ICTOR
Desk. It Is made from Plywood and Oak veneer with lacquered metal legs for a slight industrial feel. This desk is available in a variety of crisp colours including the
popular
royal red
, as
featured
,
in order to give your space a sense of regal styling this season
. Its small width
yet
large depth enables the Victor
D
esk to fit everywhere whilst offering a very comfortable space to work. Its two large drawers will host all of your d
ocuments and materials
to
allow you to
work on a tidy table.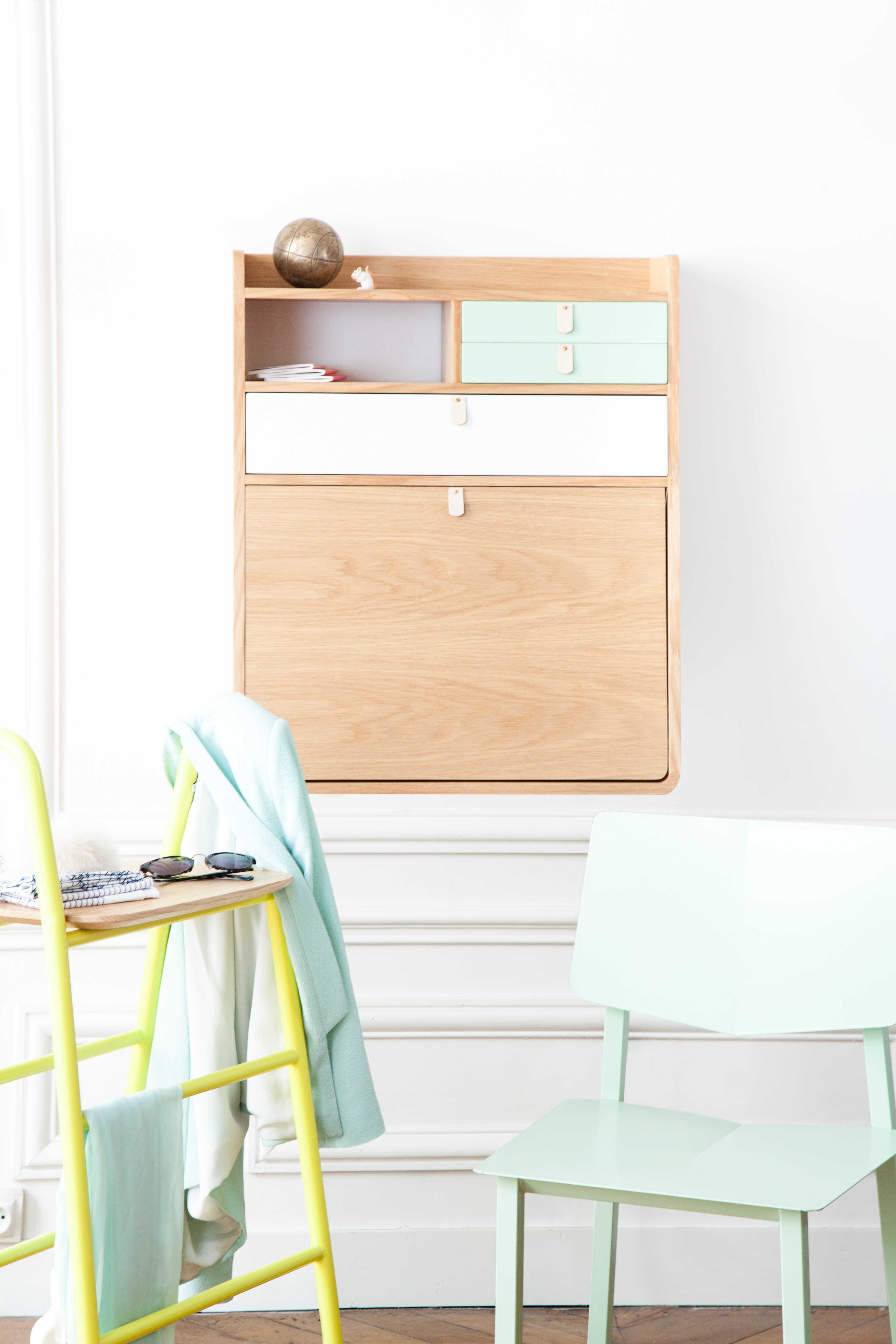 The
Harto
range is full of
innovative ideas and true to its style is the G
ASTON
Wall Writing Desk, made
f
rom perfectly selected MDF and O
ak
veneer with a matt lacquer, leather pulls and brass runners. Again this desk is available in a stunning range of
on t
rend
colours including slate grey, lemon yellow, strawberry red and pastel green. Here at Style Our Home we love how functional this piece is as it can be used as a shelf, a
wall console or a
desk. It combines a unique and disc
reet
aesthetic.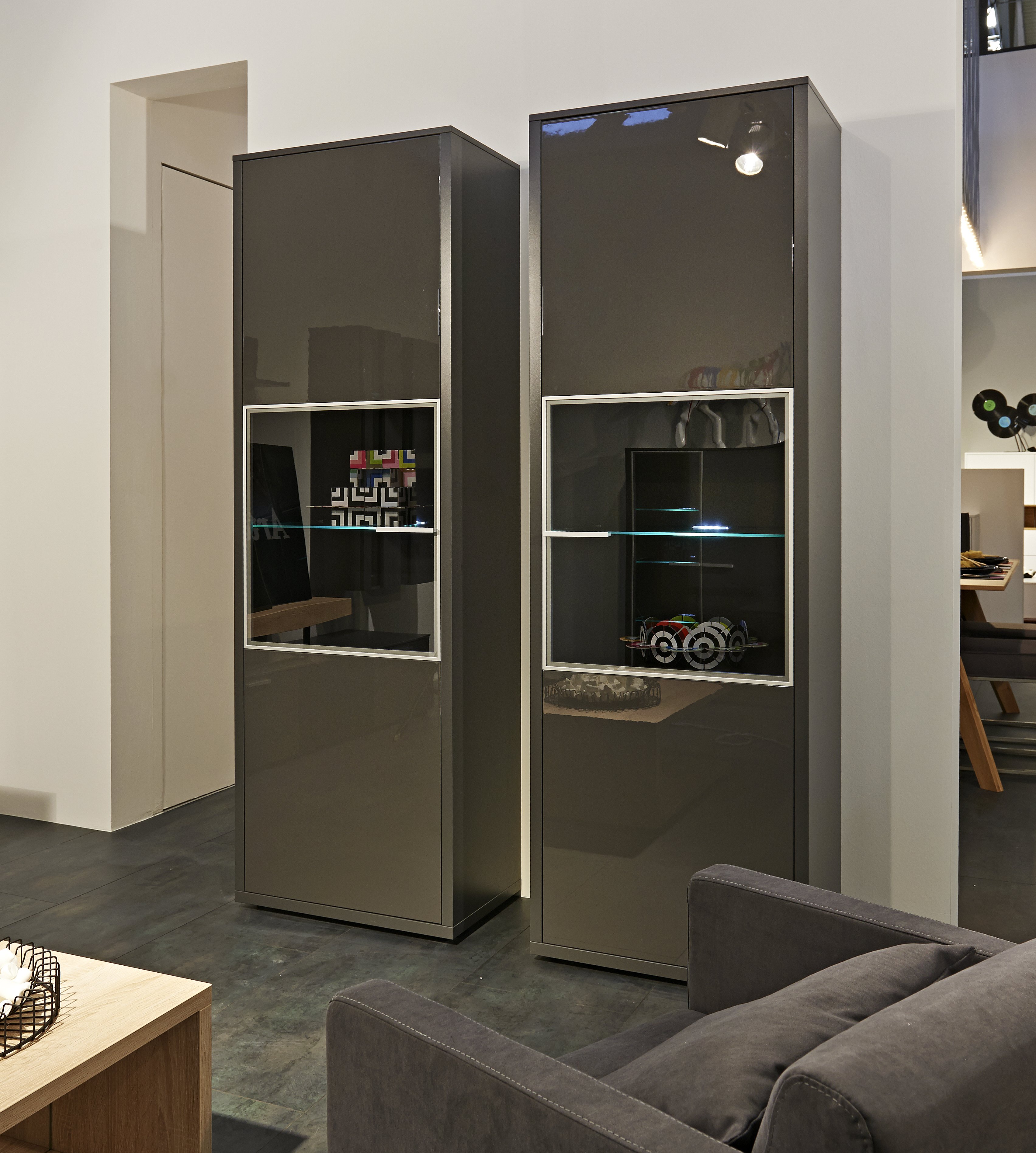 What ArteM's GAME Glass Cabinet lacks in vibrant colour it sure makes up for with its sleek and modernistic design. This state-of-the-art cabinet is right on trend and super fresh in the way the glass is used to create a sense of airiness to an otherwise turgid and closed structure. We love the way you could display your favourite items in the mid part of the cabinet with its exquisite luminescent shelving, in order to really showcase your most desired pieces. Our new
Har
to
ELISE
table really is something to shout about, with an eye-catching and bo
ld design this
piece will undoubtedly be the centre of attention in your
living space. Made from MDF & O
ak veneer painted in a way
which
allows
the wood veins
to
beautifully appear. The Matt finish comes in a graphite grey
,
a
stunning
red and a great green cameo. There will also be a matching side table available which is just as striking in design. We think that these beautiful pieces look best when
comple
ment
ed
against
a white backdrop.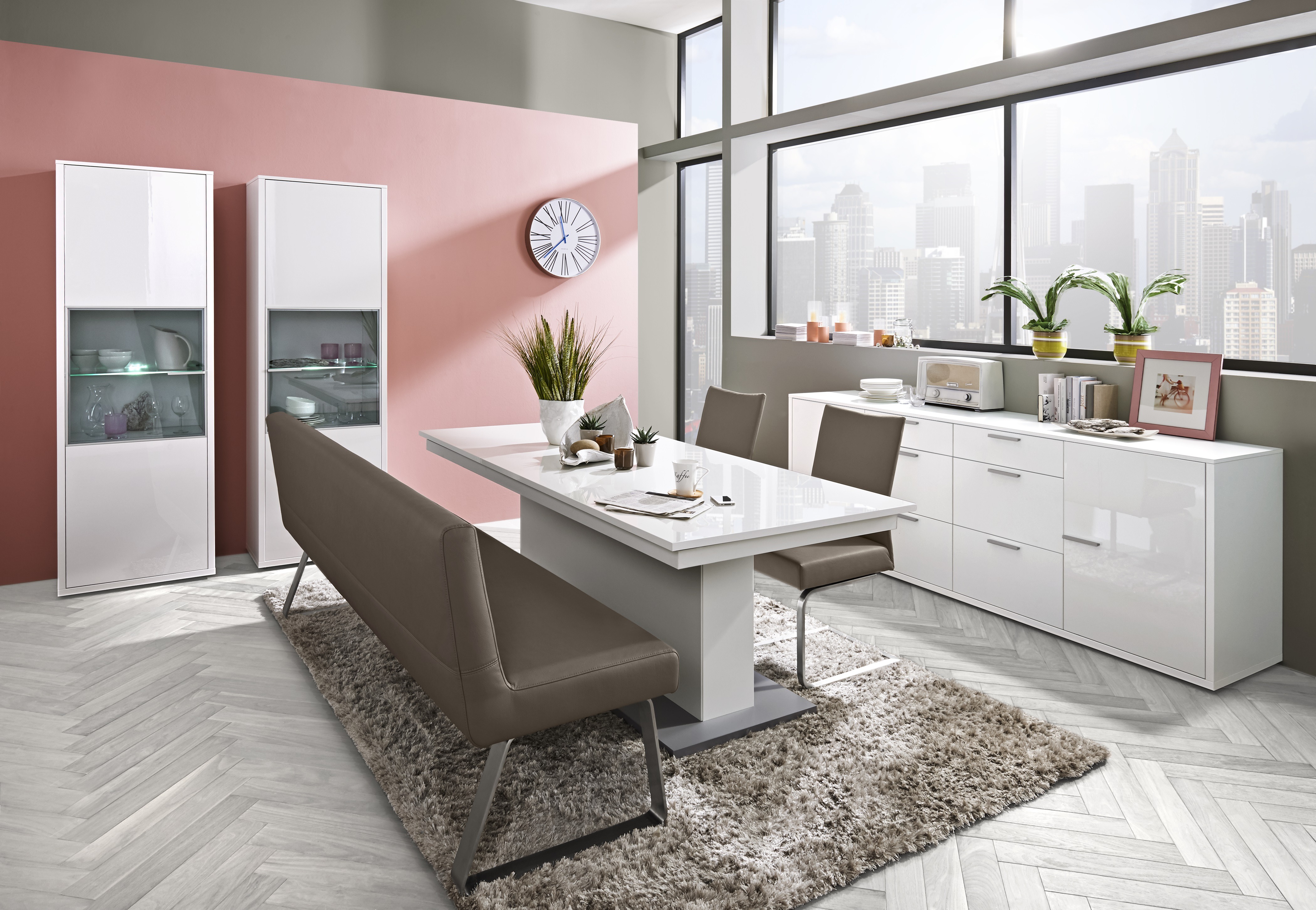 This d
ining set from
ArteM
is
truly
as
clean and
fresh as it gets! Boasting an elegant and
minimalistic look this
dining
set will
work
superbly in any modern city home.
ArteM's
SET upholstered chairs perfectly complete any space concept. Most of
ArteM's
chairs are available in numerous fabrics, imitated leather and leather covers
, not to mention their u
p
holstery is super comfortable.
There will be the option to have your chairs with or without armrests and with many attractive designs
,
we are sure you will be more than spoilt for choice! But wait… there's more
…the
DECK Din
ing
Table featured
alongside
the chairs and bench is also av
ailable in three types of base, i
ncluding metal, pillar and frame and in multiple colour finishes. Last, but definitely by no means least, keep your books and belongings safe in style with the striking BEAM Wall Cabinet by ArteM, here at Style Our Home we have fallen in love with this new piece and cannot wait for it to be available on our website. Its practical design is really something as it has a wonderfully alternative look with its visible metal hinges when opened, which really sets the piece apart from others. Its mix of wood and vibrant colour makes a statement without being too overpowering, as you can see it works well when decorated with a few vases and ornaments.